Columbus, OH Volkswagen Tire Department
From the perspective of Volkswagen certification, we provide world-class tire services for all makes and models. If you live near Columbus and drive a Volkswagen needing any level of tire care from inspections, maintenance, replacement, or routine service, we invite you to gain peace of mind with all of your vehicle's tire needs by securing us as your trusted one-stop tire department.
Our Tire Services at a Glance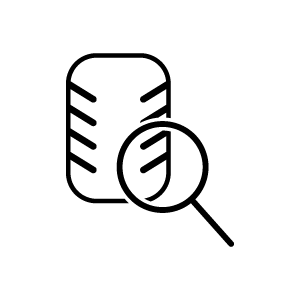 Expert Tire Inspections & Patch Repair
We provide thorough and accurate tire inspections that include a physical review of the tire rubber, tread depth checks to measure remaining life and assess risk, and air pressure checks to ensure your pressure is up to Volkswagen's specifications. If we find a small puncture, those can be repaired using a patch device that plugs and seals the damage as long as it is no greater than a ¼ of an inch across and is located on the tread and not the sidewall.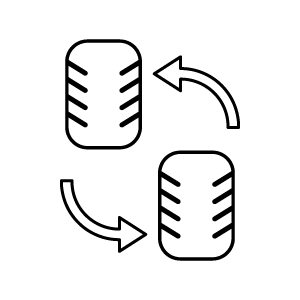 Tire Rotation
Tire rotation moves each tire to a different wheel position; the service helps tires to wear evenly, extends their life, promotes pleasant driving, and reduces operational costs.
Learn More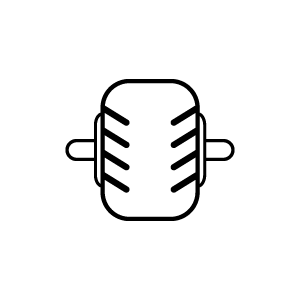 Tire Balancing
We use a specialized wheel assembly balancer that evaluates how weight is distributed across each tire and tells the technician where to place a precision weight on the assembly to correct any imbalances detected.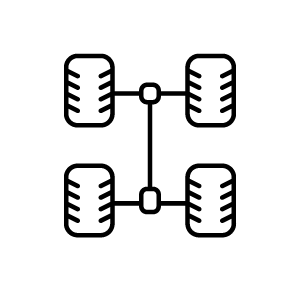 Alignment
Our certified technicians rely on computerized wheel alignment equipment to check and adjust wheel angles as needed when providing our two-wheel and four-wheel alignment services.
Learn More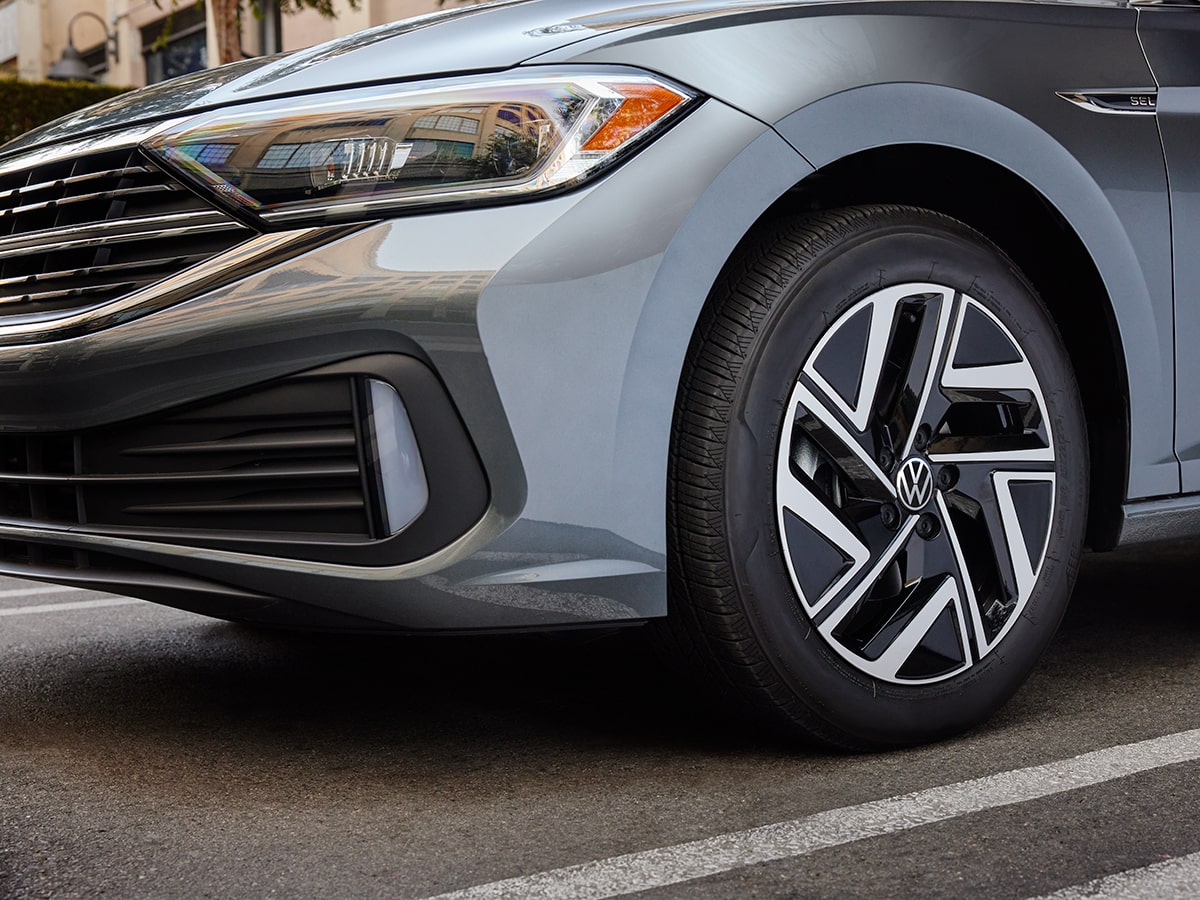 Rapid Tire Wear is the Telltale Warning Sign of Several Different Problems
When it comes to keeping a good set of tires maintained well, following Volkswagen's recommended schedule for tire maintenance services is an excellent decision. We noticed when comparing the telltale warning signs of tire problems that one sticks out above all of the others - rapid tread wear! Rapid tread wear can show up on the tires in different patterns, such as bald spots, cupping, ringing at the tread edge, or exposed threads. If you notice rapid tread wear on your tires, it could be caused by one or more of these underlying issues:
Wheel misalignment
Wheel assembly imbalance
Wheels have been in the same position for too long and needing rotation
Improper inflation pressure
Our Technicians Are Certified Experts
We have certified technicians working at our service center, and they're the best at what they do. This is because they're Volkswagen-certified, which means they've completed the proper training and education to know exactly how to treat your Volkswagen right. Our technicians know your car inside and out, and can give you the very best service possible, as they take into account every unique part and system in your car.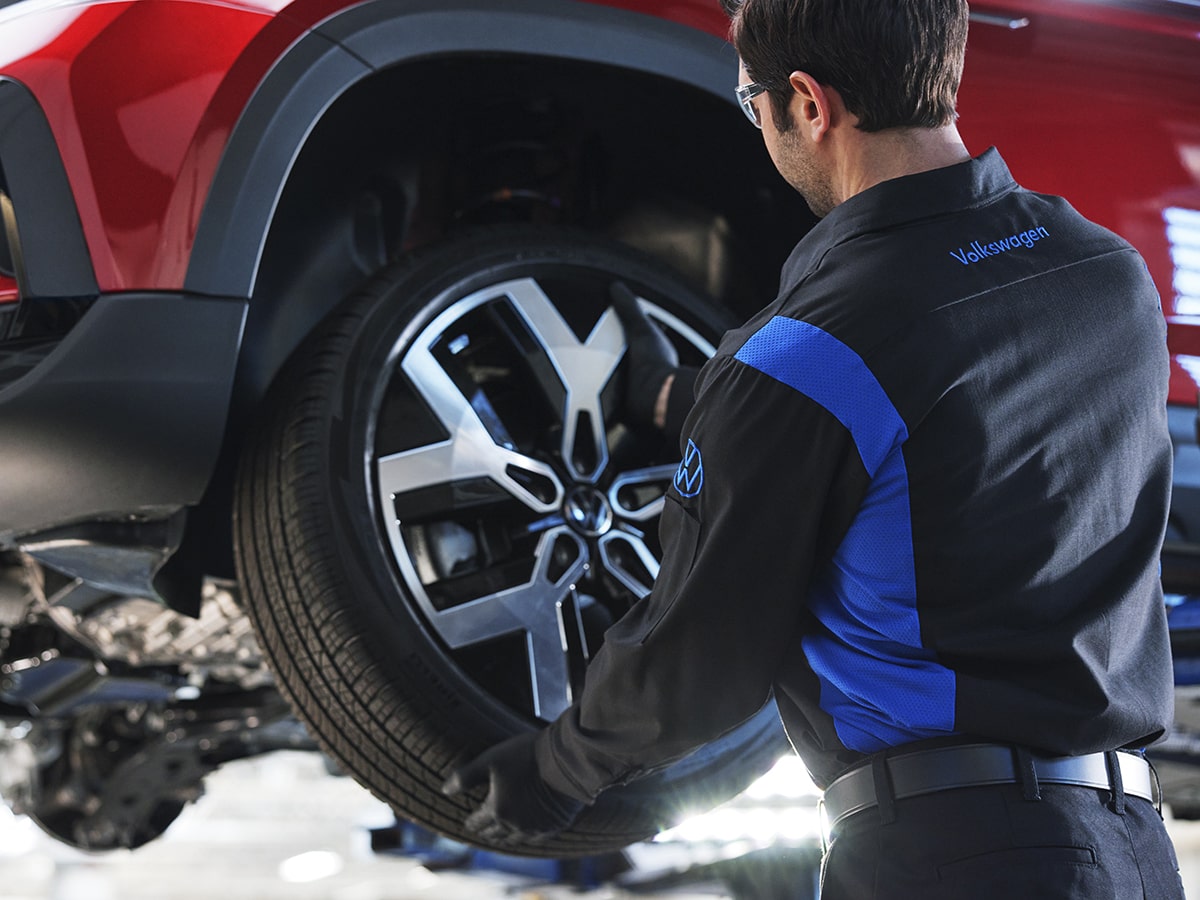 Yes, we have a wide range of the best brands of tire for your vehicle.
Bring in your car for a tire inspection as soon as possible, and we'll help you out.
Misaligned wheels can lead to improper wear on your tires, as they're not in the position they should be.
The best time to replace your tires is as soon as they're too worn to continue. Our technicians can help you determine if this is the case for your tires.
Tire services lengthen the life of your tires so that you don't have to buy new tires more than is necessary.
Our Tire Center at Germain Volkswagen of Columbus Near West Jefferson, and Dublin, OH
Our tire center is truly a one-stop shop for all your tire needs and wants. We can help you maintain, repair, and replace your tires in no time! If you have any questions or would like to schedule an appointment right away, you can do so online or by giving us a call.
Complimentary Amenities
We help local Volkswagen drivers achieve the best driving experience at our Volkswagen-certified service center. Services feature certified technicians who receive factory training to learn about the most recent vehicle/service technologies, the importance of choosing genuine OEM parts, and why service at a state-of-the-art facility provides precision specifications. Schedule more involved maintenance and repairs at the online appointment scheduler, or go to the Volkswagen Service Xpress lane for basic maintenance without an appointment.
Free Wi-Fi
Children's Play Area
Parts & Gear Boutique
Complimentary Beverage & Coffee Bar
Complimentary Snacks
Newspapers & Magazines
Certified Technicians
Express Service Department
Comfortable Waiting Area
State-of-the-Art Facility
Extended Hours
Saturday Service Hours
Fresh Baked Cookies
Flat Screen TVs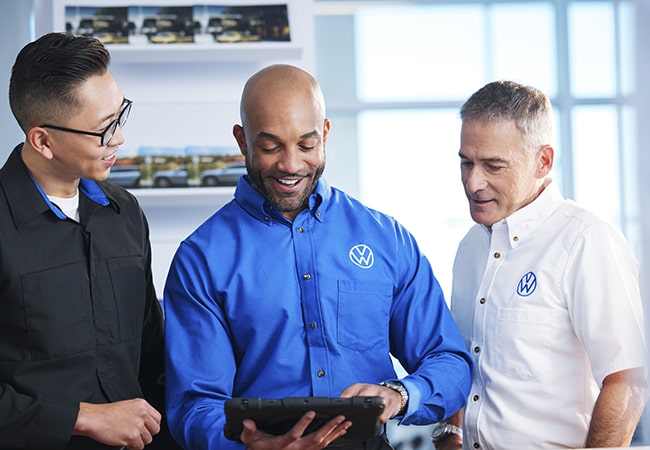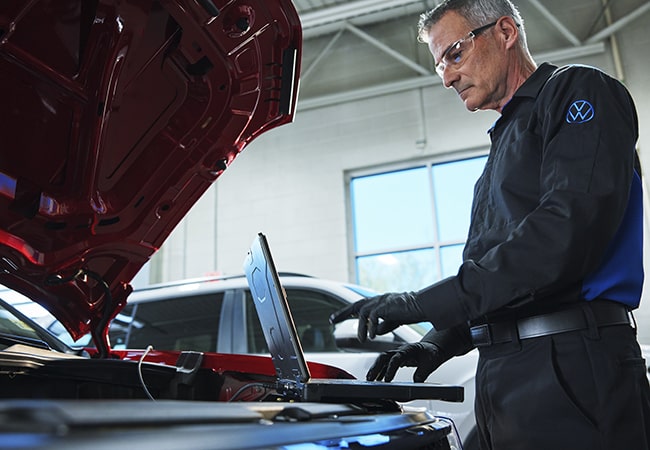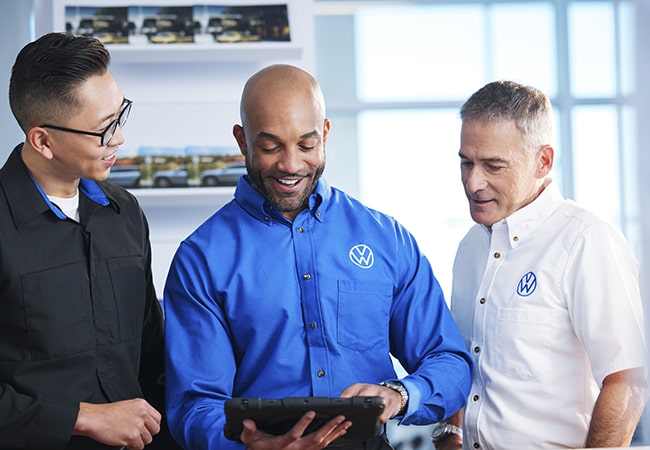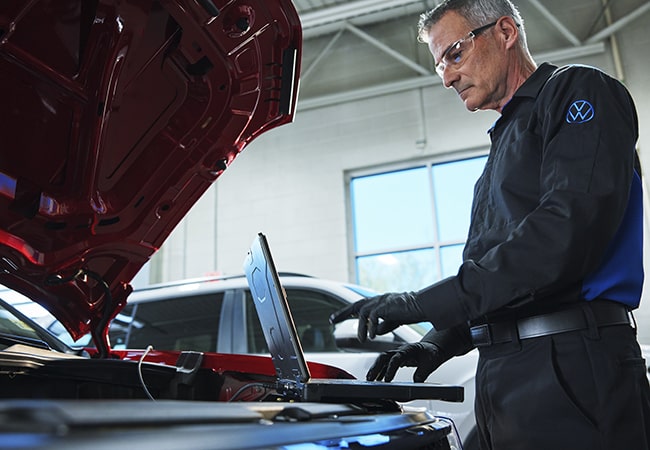 Germain Volkswagen of Columbus

1495 Auto Mall Dr
Columbus, OH 43228