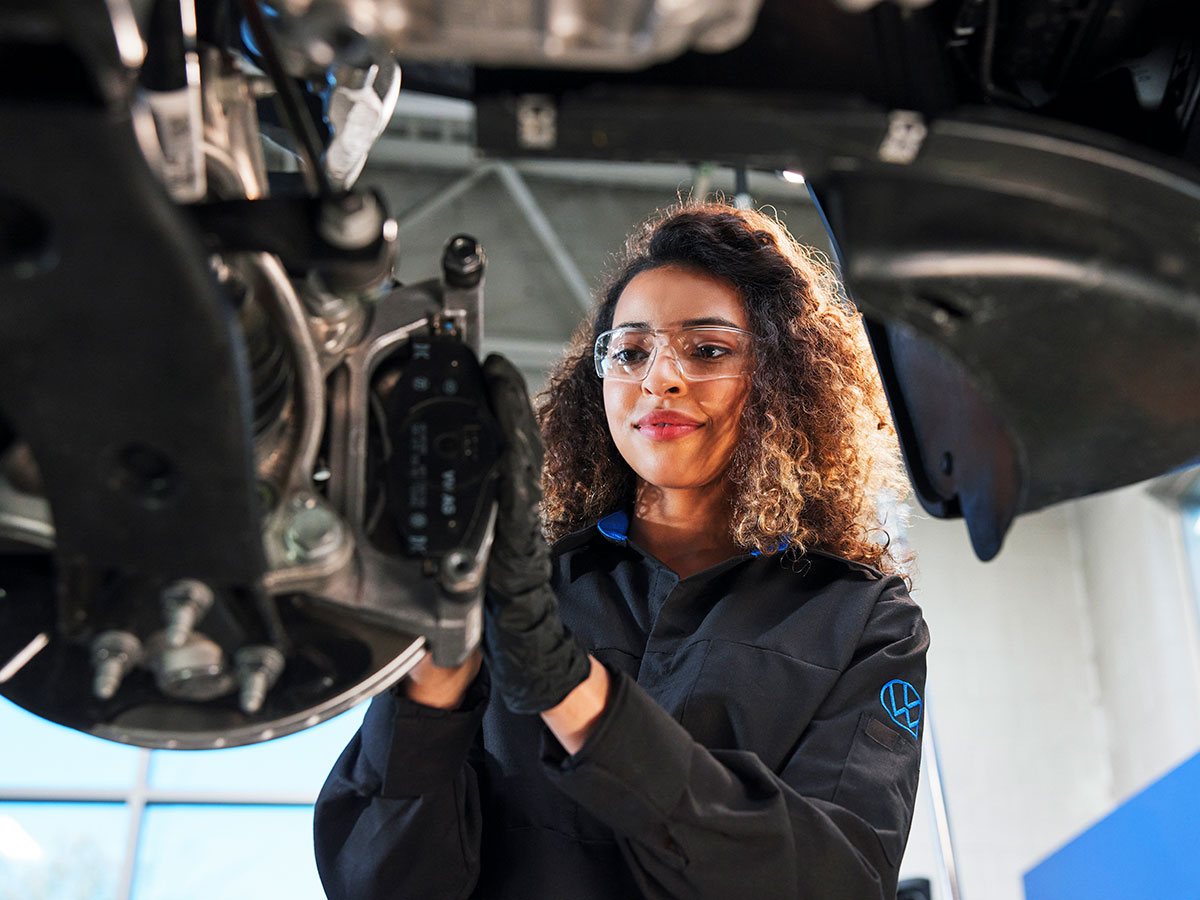 Rear Brake Pad Replacement
If you want to keep your family safe and protect your car, your brakes are one of your most important maintenance items. This includes periodically replacing your rear brake pads. When you press your brake pedal, your brakes press up against your wheels, and the friction brings your car to a stop. Your brake pads are what protect the main components of your brakes and wheels from grinding against each other and wearing out.
Signs of Needing Brake Pad Replacement
Your brake pads absorb the friction of braking, but they don't last forever. The rubbing wears your brake pads out over time. As they start to wear down, they get thinner, and you have to press your brakes harder to get the same amount of stopping. This eventually reduces your stopping distance and could put you at greater risk of an accident. If your brake pads get too thin, they may also no longer provide protection to your brake rotors and other parts and could force you to spend your hard-earned money on a much more expensive and preventable repair.
  Schedule Service
  Service Specials