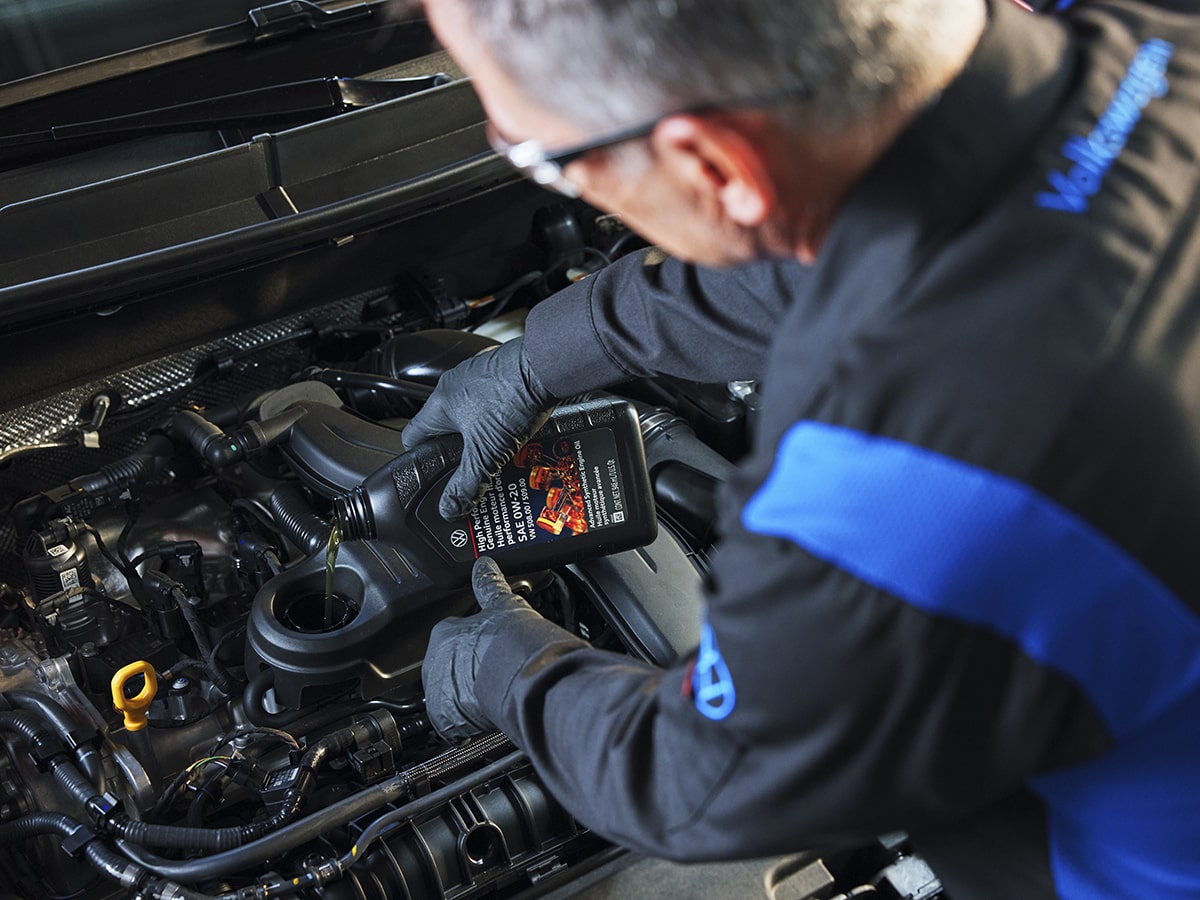 Conventional Oil Change Service near Columbus, OH
Conventional oil is the oil your grandfather used, and it is what has been used in cars since the internal combustion engine was invented. It is basic oil out of the ground, with only a few additives and minor treatment. Some new cars do better with synthetic which is popular these days, but for cars with a few years gone by, conventional oil may be the best choice.
At Germain Volkswagen of Columbus, OH, our certified technicians can help you determine which oil is best for your Volkswagen. We use genuine OEM parts in our state of the art facility, and we serve the Grove City, Hilliard, West Jefferson, and Dublin, OH areas.