When local Ohio shoppers need to buy a new SUV, they turn to the 2022 Volkswagen Taos. Why? It's simple -- with great fuel economy, ample interior space and upscale styling, the 2022 Taos trims offer plenty to love. In fact, the excellence of the 2022 Taos is best appreciated when you compare it against two key competitors: the 2022 Toyota C-HR and the 2022 Honda HR-V. Once you read through this Taos vs. C-HR vs. HR-V comparison yourself, you'll see why critics and consumers alike are convinced that there is nothing else quite like this Volkswagen compact SUV on the market. To learn more, visit our Columbus Volkswagen dealer today.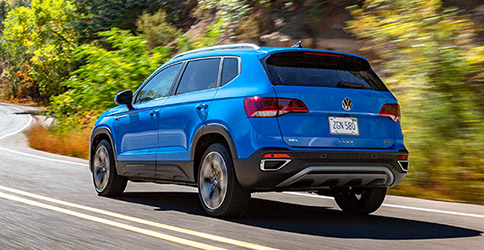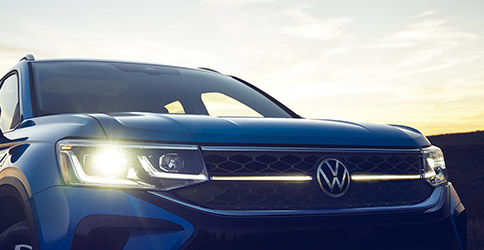 2022 VW Taos Specs & Performance Features
Take a look at the 2022 Volkswagen Taos engine bay and you'll find a powerful and efficient turbocharged gas powertrain that returns better fuel economy than either the 2022 C-HR or HR-V. Gearshifts, meanwhile, come courtesy of either a 7-speed DSG or 8-speed automatic transmission -- two gearboxes that customers love on account of their fast shifting and superior precision, especially when compared to the continuously variable transmission units found in the Honda HR-V or Toyota C-HR. With such an outsized focus on engineering, it's no wonder that the Taos specs have won over Columbus VW fans who appreciate quality automotive engineering.
| Features | 2022 Volkswagen Taos | 2022 Toyota C-HR | 2022 Honda HR-V |
| --- | --- | --- | --- |
| MPG (city/hwy)1 | 28/361 | 27/31 | 28/34 |
| Engine | 1.5-liter turbocharged 4-cylinder | 2.0-liter 4-cylinder | 1.8-liter 4-cylinder |
| Horsepower (hp) | 158 | 144 | 141 |
| Transmission Options | 2 | 1 | 1 |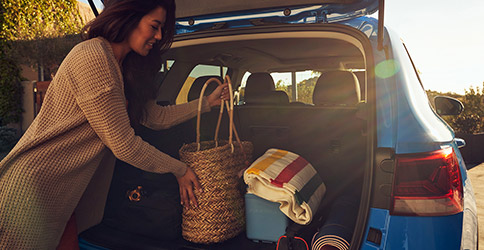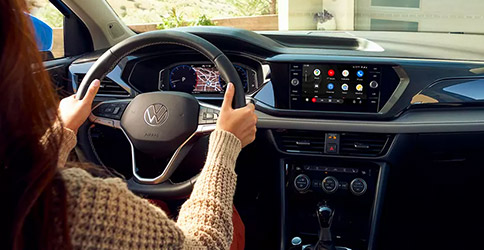 2022 VW Taos Interior Features & Technology
Open the door to the 2022 VW Taos interior and you'll find spaciousness and amenities in equal measure. The customers at our Columbus VW dealer are especially impressed by the available panoramic sunroof and Beats Premium Audio system that you'll only find in the 2022 Taos -- neither option is available in either the Honda or the Toyota. As for the best SUV for road trips on this list? The answer is the Taos, thanks to its 65.9 cubic feet of cargo capacity. For context, that figure is well more than the Honda HR-V and nearly double what you'll find in the Toyota C-HR. You can discover all this and more when you visit us today for your Taos test-drive.
| Features | 2022 Volkswagen Taos | 2022 Toyota C-HR | 2022 Honda HR-V |
| --- | --- | --- | --- |
| Beats Premium Audio | Available | N/A | N/A |
| Cargo Volume (cu. ft.) | 65.9 | 37.0 | 58.8 |
| Panoramic Sunroof | Available | N/A | N/A |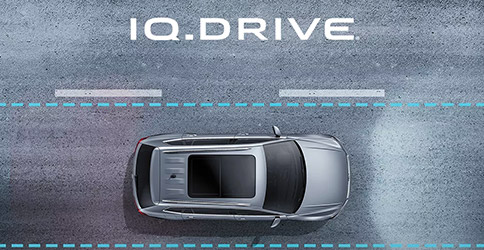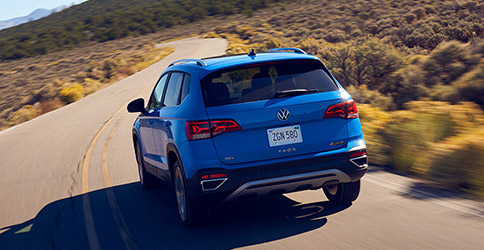 2022 Volkswagen Taos Safety Features
The Volkswagen Taos safety features are highlighted by the IQ.DRIVE® system, which is a suite of active driver assist functions that are always at the ready. The Taos also includes Travel Assist and Emergency Assist -- two unique technologies that you won't find in the competing SUVs here. Travel Assist is a semi-autonomous driving assistant that can help control steering, acceleration and braking so that your vehicle stays in its designated lane at a safe distance away from other traffic. Emergency Assist, meanwhile, can help bring your vehicle to a controlled stop if you're unable to. Features like these ensure the new Taos offers you the ultimate peace of mind.
| Features | 2022 Volkswagen Taos | 2022 Toyota C-HR | 2022 Honda HR-V |
| --- | --- | --- | --- |
| Safety Feature Suite | IQ.DRIVE® | Toyota Safety Sense™ 2.5 | Honda Sensing® |
| Travel Assist | Available | N/A | N/A |
| Emergency Assist | Available | N/A | N/A |